Recommended application
The grass grapple wheel loader is equipped with special grass grapple, which can efficiently finish grass grasping and transportation. According to customers' different requirements, the front grapple can be replaced by other optional equipment, such as snow plow blade, fork, screening loader bucket, to achieve different functions.
Technical parameters
| | |
| --- | --- |
| Maximum Grapple weight | 500KG |
| Maximum Dumping Height | 4000mm |
| Engine Model | 4102 |
| Engine Brand | Weichai Huadong |
| Rated Power | 47kw |
| Total Machine Weight | 4500kg |
| Working Times | 4-8/min |
| Hydraulic System Working Pressure | 16Mpa |
| Maximum Flux | 80ml/r |
| Slope | 25% |
| Maximum Hauling Force | 29KN |
| Walking Speed | ≤39km/h |
| Boon rotation Angle | 180° |
| Overall dimension(L×W×H) | 7000×2050×2600mm |
| Min. Ground Clearance | 210mm |
Components display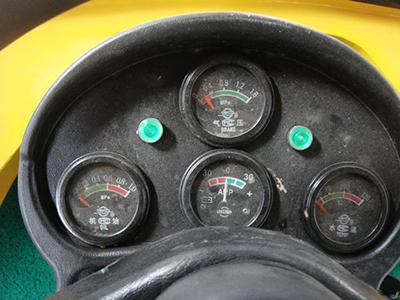 Worktable

1. The microcomputer controlled worktable makes the water temperature, the oil temperature, the current, the work timing all be clear at a glance.
---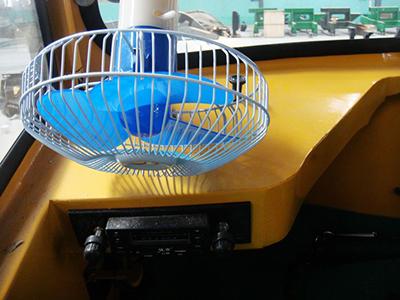 Fan
2. The deluxe cab is made of safety glass, spacious, bright and safe for operators to work, it also has a fan to make the drivers feel free even under hot summer conditions.
---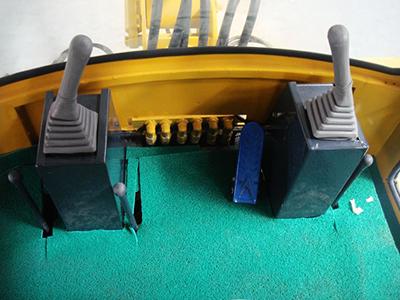 Handles
3. The operation is done through two handles, simpler and more labor saving during use.
---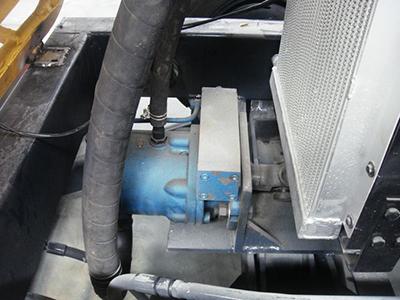 Plunger pump
4. Using famous brand of hydraulic parts, it has long service life, strong power and fast working speed.
---
5. The prepositioned bulldozing plate makes it convenient to tidy the field.
---
6. Others
---
7. Rotatable oil tank, convenient for refueling.
---
8. The return filter is set up in the return oil circuit to ensure the cleaning of the hydraulic oil.
Hongyuan Vehicle has been manufacturing super quality wheel loaders, is offering front end loaders for agricultural and heavy construction industry. By changing the associated implements on the loaders, we can offer a wide range of special purpose loaders, like sugar cane grab loader, log grapple loader, rough terrain forklift truck, snow plow, rock breaker and so on. With rich export experience and quality assurance, we provide custom need farming and construction equipment with competitive prices.
Index
tractor loader, agricultural loader, wheel loader, grapple loader