Recommended application
The rubber track crawler dump carrier has a load capacity of 6000kg and equipped with 130HP cummins engine with a walking speed of 7km/h. More importantly, the use of rubber material track enhances the buffer capacity that can reduce damage to ground due to excessive weight of the carrier body, thus it is very suitable for transporting heavy objects on muddy roads, ice roads.
Technical parameters
| | |
| --- | --- |
| Engine power | 130HP |
| Engine brand | Cummins |
| Model of engine | 4BTA3.9-C130-II |
| Walking speed | 7km/h |
| Loading capacity | 6000KG |
| Wide of track | 700mm |
| Overall track length | 4550mm |
| Overall dimensions | 5400×2700×3000mm |
| Bucket dimensions | 3700×2700×3000mm |
| Slope | 0.25 |
| Minimum ground clearance | 400mm |
Features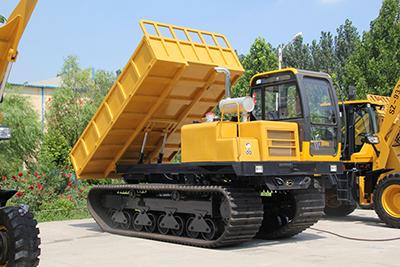 Self unloading design
1. With the function of self unloading, more convenient and efficient for unloading.
---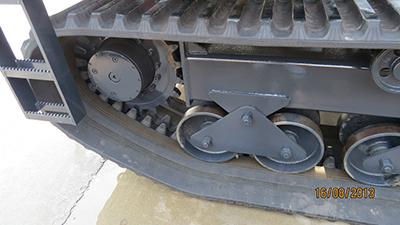 Floating chassis
2. The track chassis adopts a floating structure, more suitable for special working conditions.
---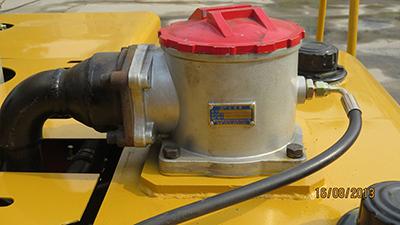 Hydraulic oil filter
3. The hydraulic system of the rubber truck crawler dump carrier uses forced air-cooled heat exchanger, which can achieve ventilation and cooling under high temperature operation, ensuring the temperature of hydraulic oil stay around 80°.
---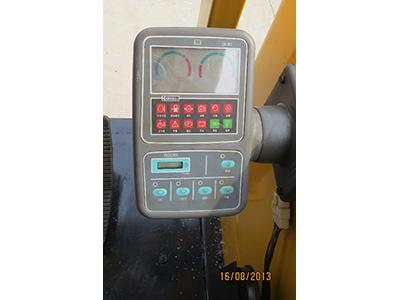 Indicator
4. The multifunctional indicator makes it convenient for drivers to understand the working state of equipment
---
5. Using Dongfeng Cummins 130HP strong engine, with large torque, strong power, and global joint warranty service provided.
---
6. The use of high quality Korean Doosan original hydraulic system ensures the reliability of the hydraulic oil system.
---
7. The transparent spacious cab provides better working environment for driver, where a fire extinguisher and a safety hammer are configured.
Hongyuan Vehicle has been manufacturing super quality wheel loaders, is offering front end loaders for agricultural and heavy construction industry. By changing the associated implements on the loaders, we can offer a wide range of special purpose loaders, like sugar cane grab loader, log grapple loader, rough terrain forklift truck, snow plow, rock breaker and so on. With rich export experience and quality assurance, we provide custom need farming and construction equipment with competitive prices.
Index
tracked dump, dump truck, crawler carrier, transport vehicle